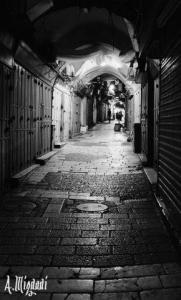 The Old City of Jerusalem...
The city the inspires me every time i visit it.Great empires and emperors,great philosophers and messengers were here.I feel that her stones whispers and telling thier stories,,,I can not express myself and i can not describe my feelings and emotions toward this great city,
May be these photos can tell some of my story with this magnificent city,,,the city that i love,admire and respect.

Why it is in black and white photos?Because i do believe in what Ted Grant said "When you photograph people in color, you photograph their clothes. But when you photograph people in Black and white, you photograph their souls"

Please feel free to send me your comments,your feed back is highly appreciated...